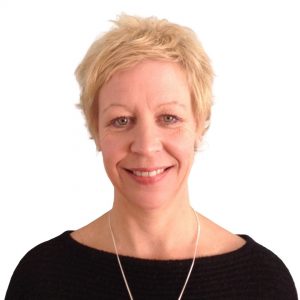 Technical Sales Representative
Marie-Pierre is experienced in every part of Quebec's Flexo industry — working on the customer side at Cascades, trade shops, and now as Williamson's rep covering Quebec and Atlantic Canada.
Marie-Pierre's technical strength in plates and plate making is enhanced with plate-mounting tapes and on-press peripherals such as doctor blades.
Marie-Pierre brings a commitment to customers, and to doing what is right for her customers in every transaction. Her customer relationships are vast and her friendly approach is infectious.
"Having seen the industry grow from the customer, trade shop and distributor sides, I'm convinced that success is about people. Everyone must remain committed to doing their best work. It's the key to success."

– Marie-Pierre Lachance
Marie-Pierre a de l'expérience dans tous les secteurs de l'industrie flexographique au Québec – travaillant du côté client chez Cascades, connaissances acquises en commerce, et maintenant représentante de Williamson couvrant le Québec et les Maritimes.
Les compétences techniques de Marie-Pierre dans la fabrication de plaques sont renforcées par celles des rubans de montage et des produits périphériques comme les lames racleuses.
Marie-Pierre s'engage envers les clients et fait ce qui est avantageux pour eux dans chaque transaction. Ses relations avec la clientèle sont vastes et son approche amicale est contagieuse.
"Ayant vu l'industrie croître du côté des clients, des commerçants et des distributeurs, je suis convaincu que le succès repose sur les gens. Tout le monde doit continuer à faire de son mieux. C'est la clé du succès."

– Marie-Pierre Lachance