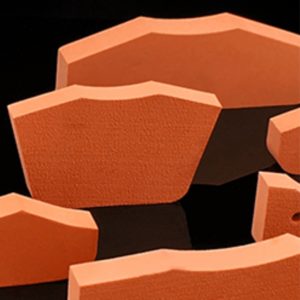 Williamson offers a variety of Doctor Blade End Seals to fit most applications. Our PVC foam seals are produced onsite to ensure the highest quality of product and delivery.
High quality, accurate, and consistent End Seals are critical to:
Achieving smooth ink lay-down
Minimizing ink leaking
Optimizing blade life
Our End Seals are made with high-quality materials and produced by technical experts to ensure customized results for your unique job requirements.
End seal leaks on Flexo presses lead to downtime, ink waste, reduced Doctor Blade life, additional costs to replace the end seals.
Whether you have an older Flexo press or a brand new one, chamber leaks cause frustration and reduce press efficiency.
Williamson's technical experts will visit your pressroom to ensure you have the right products and solutions for high-quality, fast printing jobs.